Customize
Easy measuring
Fit guarantee
Free shipping from USD 150
Fast delivery
Ethically produced
Customize
Easy measuring
Fit guarantee
Free shipping from USD 150
Fast delivery
Ethically produced
Tailor Store has provided me with one of the best customer service experiences I've ever had. The entire process was clear, smooth, and easy from beginning to end, and I now have high-quality shirts that fit me perfectly. I didn't pay any extra for multiple sizing attempts or shipping, and every customer service associate I spoke with was kind and professional. I don't plan to go anywhere else for shirts, and I would highly recommend Tailor Store to anyone.
Austin
No risk. No worries. Just a perfect fit.
Our comprehensive, no-fuzz, Perfect Fit Guarantee takes the worry out of ordering our dress shirts. We won't give up until you are satisfied!
How does the fit guarantee work?
Measuring for your dress shirt the easy way
Get smart. Get measured. Forget measuring tape and old-school tools, download the Size:Me app for free and get your measurements within minutes. The app calculates your measurements using two images along with your height and weight.
"The size me app was spot on and the clothes are of high quality and hold up really well in the hectic world of teaching. It's my go-to place for dress shirts now"
- Franklin
Finding My Size
Discover the true difference between Made to Measure dress shirts and dress shirts in off-the-rack sizes.
Discover now »
Changing the game. Embracing individuals.
We see a flawed industry in need of change. Are we all really supposed to fit into the same mold? Massive overproduction of dress shirts in poor-quality off-the-rack sizes is outdated. What if we could show you a smarter way of shopping? No more off-the-rack, mass-produced items - just really great, personalized dress shirts made to embrace individuality.
Make it fit.
You're one of a kind, so why shouldn't your dress shirts be? A made-to-measure shirt from Tailor Store isn't just another dress shirt for men - it's an experience tailored only for you. Forget everything you thought you knew about sizes and fit. We do true made to measure. Your personal measurements are always front and center to create your own ideal fit.
Read more »
Make it personal.
You want it - we've got it. Discover the true potential in custom shirtmaking with nearly unlimited design options. All our fabrics, accessories and designs are carefully selected to give you superior quality dress shirts at the best possible price. The outcome is a dress shirt made just for you, with your personally chosen details.
Read more »
Make it right.
No shady business. Just really good dress shirts. Our tailors take pride in every step of the craft, cutting, sewing and stitching made-to-measure shirts with the utmost precision and care. Feel as good as you look knowing that your garment is made with sustainability in mind by well-compensated workers.
Read more »
Choose your price.
What is a high-quality dress shirt worth to you? Choose between different price ranges all ensuring an unforgettable experience. From the essentials to high-end fabrics, we've got you covered with everything you're looking for.
We are Made to Measure
Standard sizes in poor quality feel outdated, doesn't it? Experience the superior fit and feel in a Tailor Store dress shirt with your unique measurements in the center. Don't settle for anything less but a truly perfect fit created just for you. You're about to embark on a brand new journey.
Why Made to Measure?
The idea that every person on this earth should fit into the same old, faulty off-the-rack sizes is an idea we want to challenge. Instead, experience an unrivaled fit and feel in a Tailor Store dress shirt made just for you, with your unique measurements in mind.
Superior service, all the way.
In the unlikely event of your new dress shirt not fitting quite to your liking, you can rest assured that our highly skilled customer service will take care of you. When purchasing your first dress shirt from us you're protected by our Perfect Fit Guarantee. In short, that means we'll replace your dress shirt with an adjusted one free of charge. No returns necessary, keep the old one or donate it to charity.
We make your dress shirt fit, you make it yours.
You're about to discover the true potential in custom shirtmaking. Choose between virtually unlimited design options, creating a dress shirt with your own personal touch.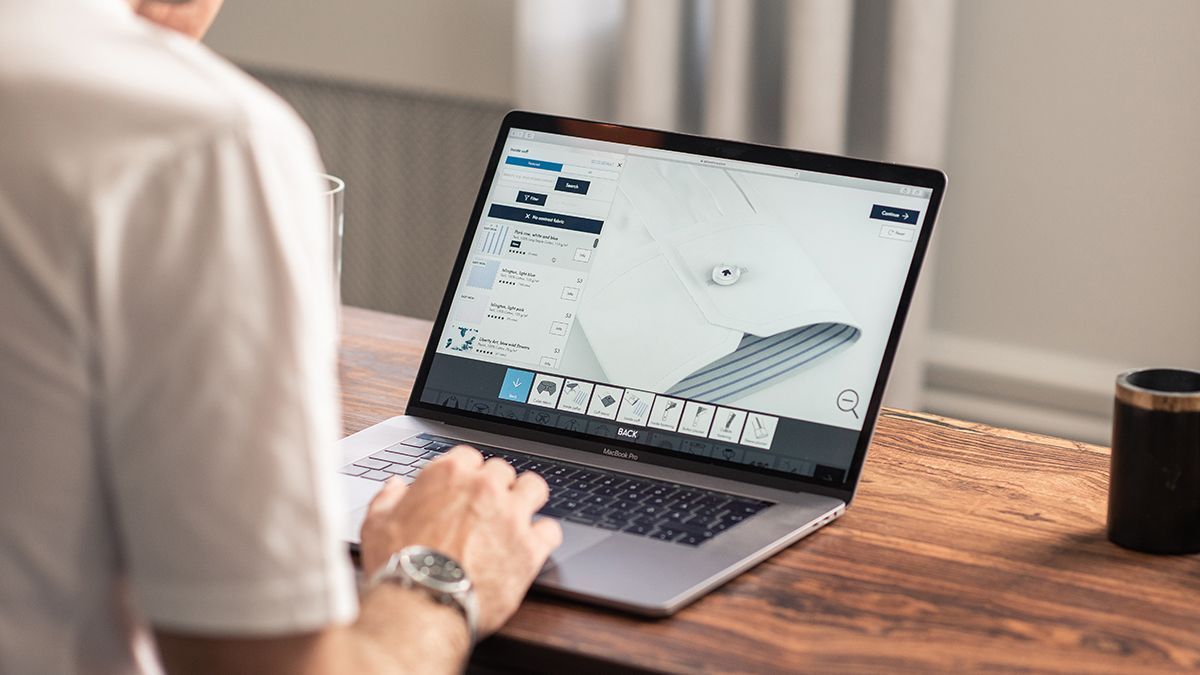 Discover true customization
Looking to create your own unique design or just make some small tweaks? Whatever you've got in mind, we'll make it happen. Explore our powerful design tool made to cater to all your wishes.
Create a shirt »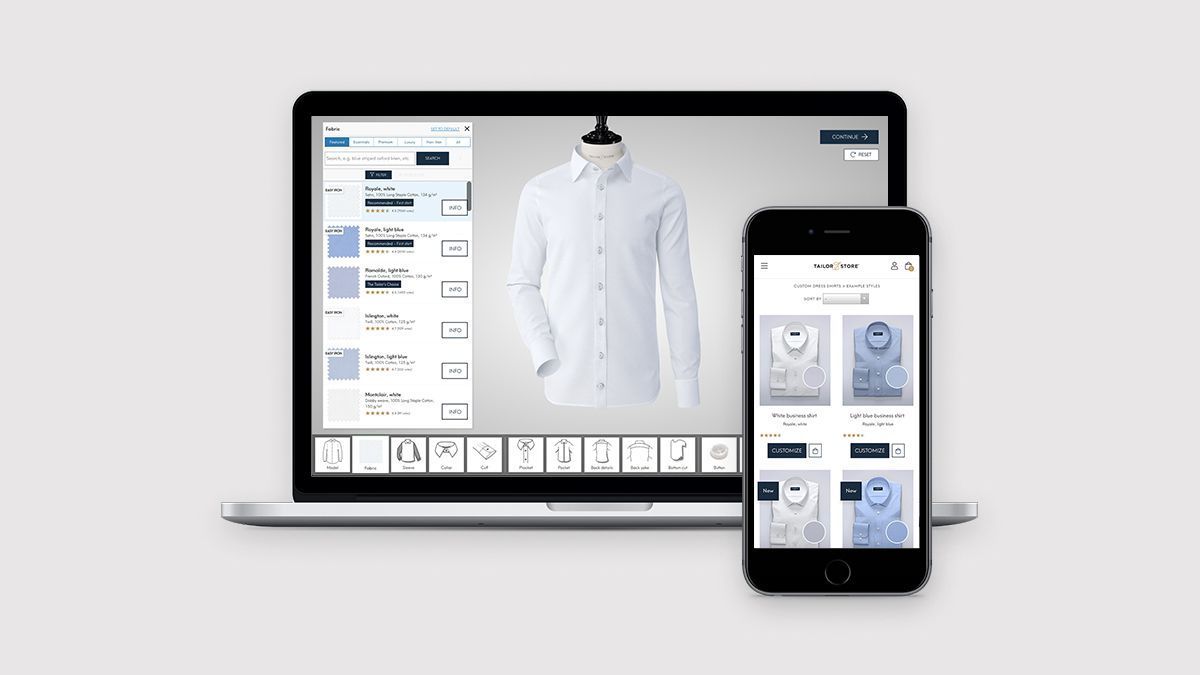 Start from scratch or tweak to your liking.
Whether you've got a clear idea of the perfect dress shirt in mind, or you're in need of some inspiration before starting off we've got you covered. Get inspired by our ready-to-order designs and add your personal touch to it - or start off from scratch and create the dress shirt you've always wanted.
Get inspired »