They say nothing beats a classic, and we tend to agree with that statement. So we'd like to steal your attention for a bit and inspire you with some good old immortal classics. Make sure to have these gems in your wardrobe and you'll never have a bad outfit-day ever again.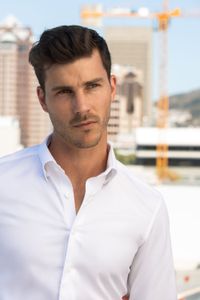 The whites
As classic as it is innovative, the white dress shirt is somewhat of the pioneer amongst dress shirts. Interview, sales pitch, or dinner with someone special? Whatever the occasion, the white dress shirt will have you looking fit for the event without any hassle.
Shop white dress shirts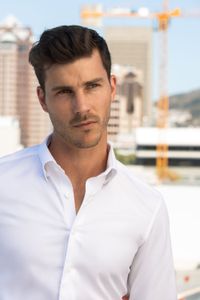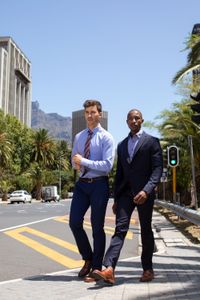 The light blues
Effortlessly styled and forever professional, the light blue dress shirt will always make a lasting impression. Switching from work to a more relaxed setting? Unbutton your collar and roll-up your sleeves for an impeccably smart-casual look.
Shop light blue dress shirts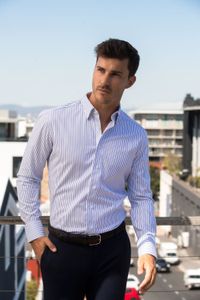 The blues
When everyone goes right, go left. In the language of dress shirts, that means opting for a deep blue or navy tone when everyone else is at the meeting is wearing white. Make it custom-tailored and steal even more spotlight with that perfect fit of yours.
Shop blue dress shirts